If you are like me you can't help but spending money on presents for your friends and family in the quest for the "perfect" present. This year I am vowing to spend less than $30 (if I can) because it adds up after 10 or so people!
Here is my list (in no particular order, second installment to come tomorrow):
#1
Magazine Subscription $10-$15
Hear me out on this one. While you may think that a subscription is something your grandmother might give, the recipient will enjoy the present all year. It is something that you might not think you need, but makes a wonderful present.
Glamour $12 for 1 year, Marie Clarie $10 for 1 year, Elle Decor $14.95 for 9 issues
#2
Anthropologie Capri Blue Mercury Glass Candle $25
Not only does this candle have a delicious, freshly-peeled orange scent but it comes in a antiqued mercury glass container that would look pretty on the bedside table.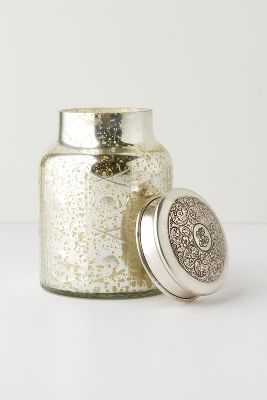 #3
Stila Lip Glaze Set
$25,

For your friend who never has enough lip gloss, this set is sure to make her happy. The best part is that, unlike most sets I've seen, each of these shades seem wearable.
#4
Anthropologie Mini Latte Bowls 4 for $12
These bowls are in constant rotation at my place. I am even using one right now. They are the perfect size for quick snacks or dips. The store has several colors. These would also make a great hostess present.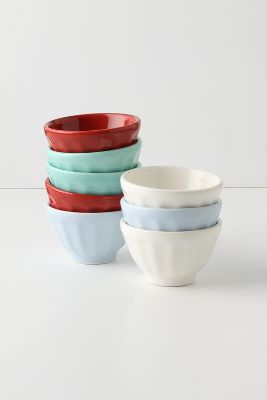 #5
Urban Outfitters Oak Jewelry Stand, $20
Part sculpture, part functional jewelry stand. This tree is a pretty addition to her decor. Then you can help fill it during other occasions!