Here is my list of must-haves to update the wardrobe for spring...
1. Leather wedge sandals
Medium height, brown leather, like these from Aerosoles that are a good height (and hopefully comfy too!)
I get a new one for my "collection" nearly every year. They go with everything and protect from the SF fog. I like this one because of the feminine ruffles.
Perfect for bridal showers and brunches. Match with the above shoes and chunky jewelry to toughen it up a bit.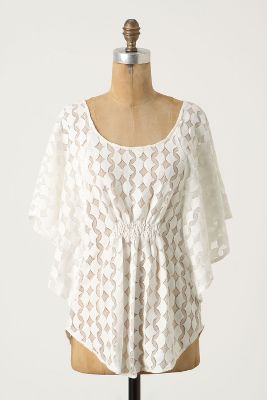 To spice up my existing wardrobe (and add to my growing collection of scarves)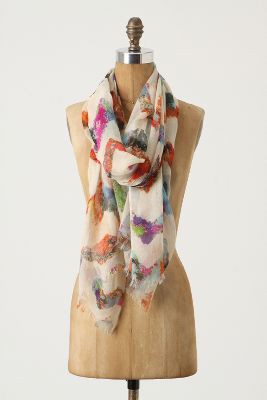 5. A piece of jewelry with a
tassel
This has an antique feel and it will swing as you walk.
6. A new pair of shades
I do live in California so this is a must. It is amazing how a different pair of sunglasses can change your look.
What's on your list for spring shopping?