Ok so the title is a wee bit cheesy but I couldn't resist. I am in LA this week/weekend for business, staying in a fab hotel (The London) in West Hollywood. I thought that it would be the perfect chance to re-visit one of my favorite decor styles--Hollywood regency.
The lovely Julie over at Chapman Interiors blog summarized the style as being comprised of the following elements:
* Mixing styles/decades is a must
* Something influenced by our eastern friends.
* Graphic pattern.
* A black and white element.
* Brass/gold.
* At least one chrome thing.
* Bold color
* Punchy wall paper.
* Opulent light fixtures & oversize chandeliers.
* Details in vignettes.
My favorite parts? The brass and the black and white. I love shiny things what can I say?
How amazing is this black and white room? Bold, yes. Amazing, yes.
Add in a little color (how amazing are those chairs?!)...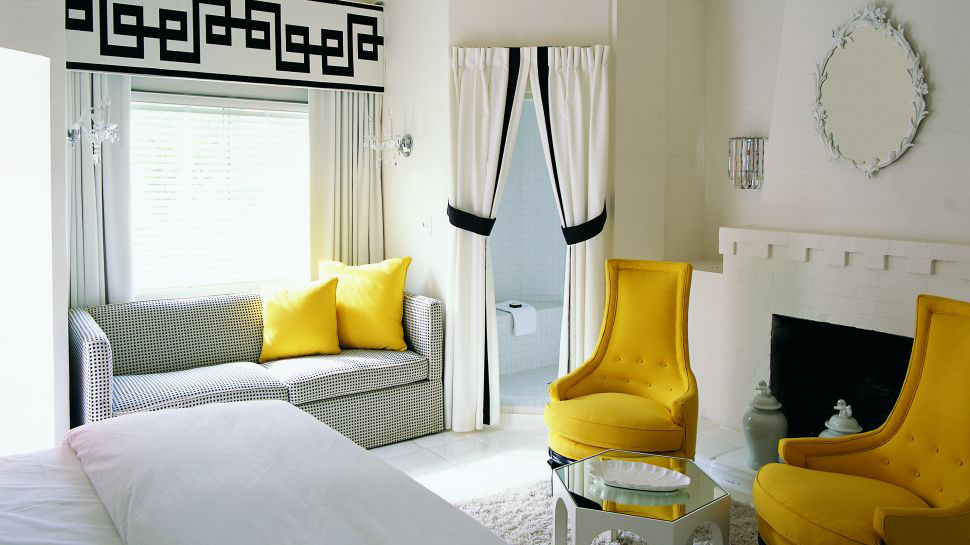 This space looks so cozy and inviting...
Wow, this is not a room that is very copy-able but I seriously love it. Again with the black and white...
And a few pics from the London where I am staying (not taken by me)...
Black and White Room, Yellow Room, Brown Room, Tiled Room, London Pic 1 and 2, Pic 3